This is an issue where your backup camera's performance comes and goes. Whereas it may have worked fine yesterday, it's not today. So, what happened in-between that time? The most common explanation has to do with system updates.
How to Fix
If you notice that your cam continues to lose its signal and won't connect to the screen as intended, you could just need to perform a system update. Follow the steps below to correctly update your camera and more.
Uconnect Update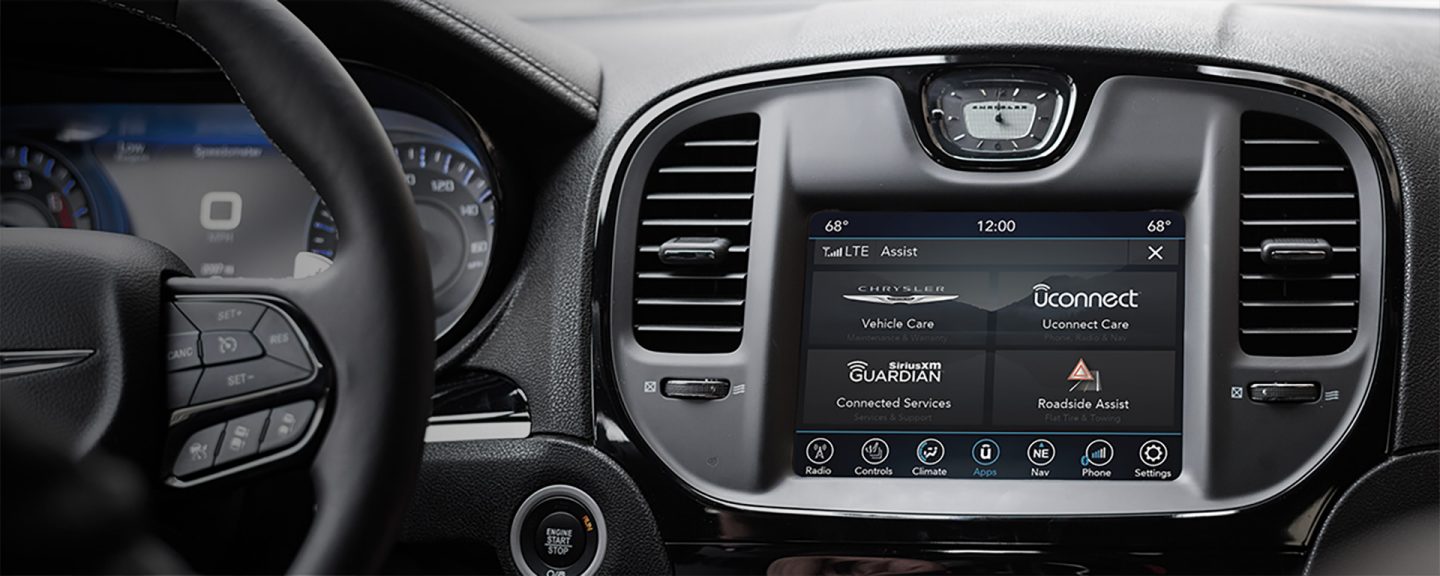 This fix is a bit lengthy, but bear with us, as we wanted to make sure that you were clear on what to do. Dodge started implementing its Uconnect systems in vehicles from 2009 and on. From time to time, you need to update your Uconnect system to ensure optimal performance. As it turns out, intermittent backup cam problems are believed to be associated with your system needing an update.
Please note that a Uconnect update will update the entire system, including your Ram's backup cam. To correctly perform a system update, you will first need to download Uconnect to a computer. This can be either a Windows PC or Mac, as the Uconnect software is compatible with both.
Furthermore, you'll need to make sure that you have Adobe Acrobat Reader installed on your PC or laptop, as it's required to view the Uconnect instructions. And lastly, you will also need one of the following internet browsers:
For Mac
Google Chrome
Mozilla Firefox
Safari
For Windows
Internet Explorer 11.0
Internet Explorer 10.0
Internet Explorer 9.0*
Internet Explorer 8.0
Google Chrome*
Mozilla Firefox*
*Please note that on Internet Explorer 9.0, you might need to choose the "Show All Content" option to get Uconnect to display properly. And on both Google Chrome and Mozilla Firefox, you might need to turn off protection on the driveuconnect.com website when performing your update.
By clicking the link above, you will be taken to Dodge's Uconnect website. Once there, you will be prompted to type in your Ram's 17-digit VIN (Vehicle Identification Number). After you've typed it in, simply click "Check for Updates" to see what's available for download.
If there is an update available, you will be prompted to plug an empty USB drive into your PC or laptop. Dodge even provides a detailed tutorial that walks you through the software update process. It's all fairly straightforward, but if you are unfamiliar with this kind of thing, you'll definitely want to take the time to review the tutorial.
Once you've downloaded and extracted the system update to your USB drive, you'll need to take it to your vehicle and plug your USB drive into your vehicle's USB port. Once inserted, you will need to turn on your engine, so make sure you're in a well-ventilated area.
Please note that you must stay parked while the update is taking place. On your navigation panel, you will again be prompted to verify that you want to update your system software. Tap "Yes" and in a few seconds, the update will initiate.
It's worth mentioning that you should pay close attention to the software versions displayed on the screen before you tap "Yes." You always want to ensure that you're going from a lower number to a higher one. For example, you would select "Yes" if the nav panel displayed the following"
"The update image is valid and ready for installation. Do you want to update APP sw from 14.05.03 to 15.26.1?"
But if it says that you're going from a higher software version to a lower one, it's best to tap "No," as there shouldn't be any reason that you need to downgrade your software.
On a final note concerning your system update, it is imperative that you keep your vehicle running during the entire process. Moreover, never try to remove the USB drive while an update is in process.
Ideally, this update will resolve your intermittent cam troubles. You may want to go through the system update process detailed above if any of the other fixes don't work for you. So on that note, let's go over a few more Dodge Ram backup camera problems to see if we can help you get your cam functioning properly again.